All natural dog food toppers and functional treats for your fur baby. Made in the USA since 2010.
Flavored Omega 3 sprays are made with 100% human grade, premium grade, all natural ingredients. No artificial preservatives or artificial ingredients. Flavored sprays are made with high OMEGA-3 content, edible oils and delicious flavorings that dogs love. Ideal for picky eaters or dogs on restricted diets of bland tasting foods. Supports healthy skin and coat. (Adds 200 mg Omega-3 daily) Delivers all the benefits that nature provides. (Not available in stores)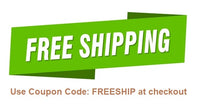 Free Shipping Coupon Code
Use this code: FREESHIP at checkout and get free shipping on your order.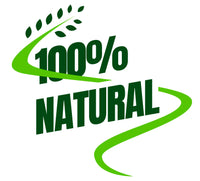 Wholesome, Holistic and Healthy
Flavored Omega 3 sprays support healthy skin and coat!
Great for picky eaters!
No artificial preservatives, thickeners or dyes.
No salt or protein.
Our all vegan recipe consists of flavors that are made from combinations of plant sourced extracts that impart the flavor and aroma of bacon, beef or chicken. We do not use anything derived from animal sources. These use mercury free, non-fish kill Omega 3 oils blends.
Flavored sprays are delicious dog food toppings that add Omega 3 and flavor enhancement to every meal. Designed by nature and filled with all the health benefits that nature provides. Supports healthy skin and coat. Each bottle contains a specially crafted blend of Omega 3 oils. Human grade Flax seed oil, Chia seed oil, Virgin Olive oil, Soybean oil and Canola seed oil are blended with a delicious and aromatic flavoring that will satisfy the most picky eater. Easy and convenient to use, no messy packages to fool with, no refrigeration necessary. Each bottle will last 1 to 2 months depending on the size of your dog, Will not turn dry dog food mushy or soggy. Flavored Omega 3 dog food toppers also contain Vitamin E and K.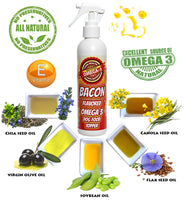 A blend of 5 high Omega 3 edible oils
We selected 5 super food seed oils containing super high levels of OMEGA-3 essential fatty acids. Chia seed oil, Flax seed oil, Canola seed oil, Virgin Olive oil and Soybean oil along with all natural flavorings produced from plant and spice extracts. Our products do not contain any artificial ingredients or preservatives. Flavored Omega 3 sprays are made in the USA with human grade edible oils and flavorings that you can use to enhance the flavor and aroma of any dry or wet dog food. When combined, they also add OMGEA 6 and 9 along with Vitamin E & K. Studies have shown that adding OMEGA-3 to your dog's daily diet will help improve the health of their coat and skin.
ALL NATURAL INGREDIENTS THAT SUPPORT HEALTHY SKIN AND COAT
CUSTOMER FEEDBACK on facebook.com/flavored.sprays
Hannah loves her "spray-spray"

Thank you for making this product..Hannah is a very picky eater..Since using your spray she will eat every bite of her food..She LOVES your product..I even spray on her bones..when I say "Spray spray" the ears go up, head tilts & she is like a kid in a candy shop lol! Once again, thank you..You are stuck w/ us as repeat customers lol!

Kerry Darling Stanley



Kerry's comments on fb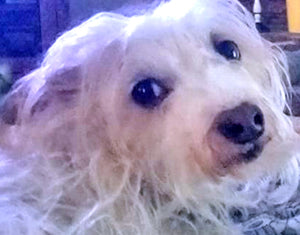 Happy Dog Mom
"It has been one week now and miss karlie has eaten every single meal. In fact she now sits in kitchen waiting for me to prepare her food, whereas before i had to chase her down."
Carolyn Havener on FB
Karlie's Mom on fb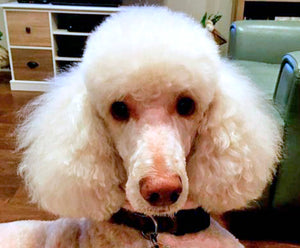 Gracie Jo has devoured her food

Thank you, thank you, thank you for making this wonderful bacon flavored spray! After years of trying EVERYTHING for my picky standard poodle, including cooking ground beef, chicken thighs, and many other things to get her to eat her kibble (and failing miserably!), I saw your products on my Facebook page and decided to try the bacon one. I use a high quality dry kibble and wet food, and sprayed the bacon on both dry kibble and as a topper. For the second day in a row, Gracie Jo has devoured her food. Woo hoo! I just ordered three more bottles. I am doing a happy dance all around the house!Thank you again for your quality, made in America product! And the added bonus is the Omega 3 in it as she also has itchy skin.
Wendy Michaud


Wendy Michaud's FB feedback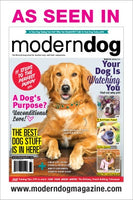 Modern Dog Magazine
Modern Dog Magazine is always fun and informative to read. Flavored sprays have been featured in multiple issues over the years. Many Modern Dog readers have received trial bottles of our 2 oz Bacon Spray.